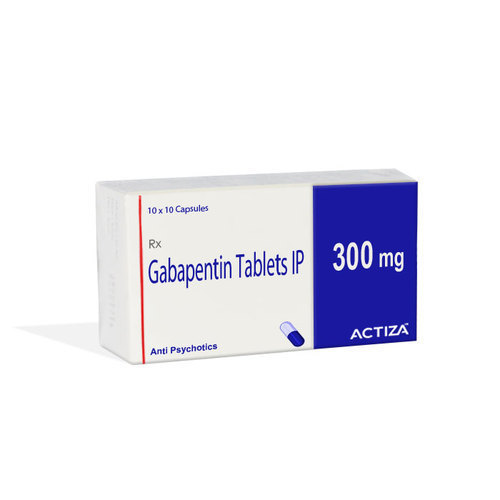 Gabapentin Tablets IP
Product Description
Gabapentin Tablets IP belong to drug class gabapentinoid and are indicated to be used for treatment of neuropathic pain, seizures, & restless leg syndrome. They serve as alpha-2 omega subunit containing VDCCs inhibitor with affinity for two different sites. Active chemical of these tablets has chemical formula C9H17NO2 with molar mass of 171.237 g/mol. They are known to show bioavailability of 27 to 60% with very low protein binding ability of less than 3%. Gabapentin Tablets IP quickly get absorbed from intestines with help of large neutral amino acid transporter 1.
Product Details:
Minimum Order Quantity 1000 Box
Usage Industrial, Commerical
Uses
Gabapentin is used in the treatment of epilepsy, neuropathic pain (pain due to damage of nerves) and anxiety disorder
How it works
Gabapentin decreases pain and seizures or fits by increasing the action of GABA, a chemical messenger in the nerve cells.
Common side effects
Sleepiness, Dizziness, Uncoordinated body movement, Fatigue, Fever, Viral infection