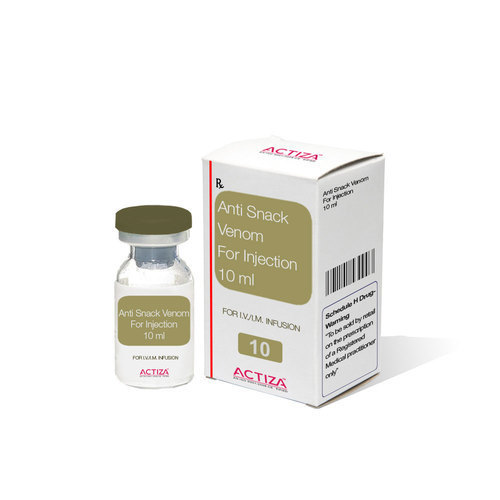 Anti Snake Venom
Product Description
Anti Snake Venom has been formulated to work effectively against all poisonous snakes by inactivating their venom from damaging body cells. It can easily be administered via intravenous or intramuscular routes according to patients conditions. This formulation is known to have ability to work against all species of snakes that belong to Naja genus. Used for treatment of snake bites, it comprises antibodies made under controlled conditions that work against poison administered by snake. Anti Snake Venom offered by us is highly effective in nature and assures complete reliability.
Product Details:
Minimum Order Quantity : 1000 Unit
Dosage Form (If Applicable) : Injection
Packaging Size : 1 Vial
Product Type : Finished Product
Usage : Commercial, Clinical, Hospital
Uses : Standard Venom (Naja naja) is used in the treatment of snake bites
How it works : Standard Venom (Naja naja) makes the snake venom in the body of the ineffective patient.