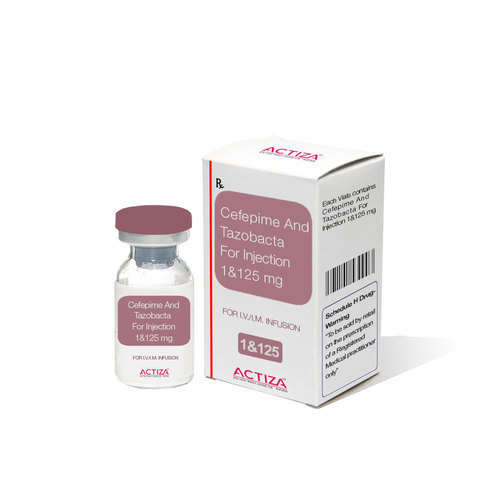 Cefepime and Tazobactam Injection
Product Description
Product Details:
| | |
| --- | --- |
| Minimum Order Quantity | 1000 Unit |
| Application | Anti Infective & Common Disease Medicines |
| Injection Site | Intravenous, Subcutaneous |
| Packaging Size | 1 Vial |
We are leading Exporter and Manufacturer of Cefepime and Tazobactam Injection.
Uses
Cefepime is used in the treatment of bacterial infections
How it works
Cefepime is an antibiotic. It kills the bacteria by attacking their cell wall. Specifically, it prevents the synthesis of a substance in the cell wall called peptidoglycan, which provides the required strength to the bacterial cell wall for the survival of the bacteria in the human body.
Common side effects
Nausea, Headache, Rash, Vomiting, Fever, Itching, Diarrhoea
Cefepime and Tazobactam Injection exporter, manufacturer, supplier in India.