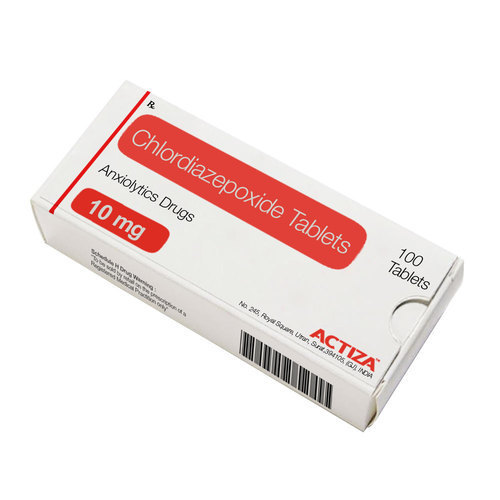 Chlordiazepoxide
Product Code : Chlordiazepoxide
Product Description
Product Details:
| | |
| --- | --- |
| Minimum Order Quantity | 620 Box |
| Usage | Clinical, Hospital |
We are leading exporter and manufacturer of Chlordiazepoxide.
Uses
Chlordiazepoxide is used in the treatment of short term anxiety and withdrawal
How it works
Chlordiazepoxide induces sleep and controls seizures or fits by increasing the action of GABA, a chemical messenger which suppresses the abnormal and excessive activity of the nerve cells in the brain.
Common side effects
Sleepiness, Slurred speech, Memory impairment, Fatigue, Uncoordinated body movements, Irritability, Dry mouth, Headache, Constipation, Dizziness, Depression
Tag:
Chlordiazepoxide Tablets exporter, Chlordiazepoxide Tablets manufacturer
Chlordiazepoxide Tablets supplier, Chlordiazepoxide Tablets manufacturer in India,
Chlordiazepoxide Tablets exporter in India.