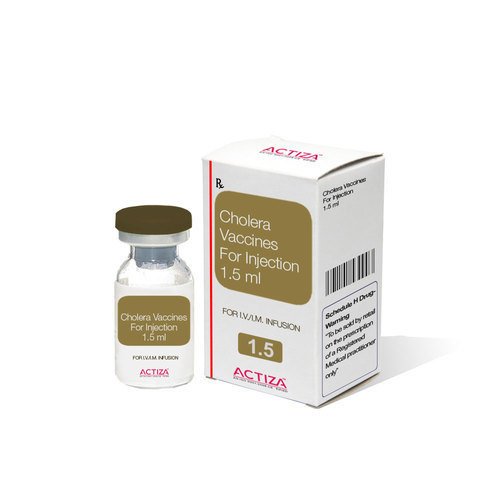 Cholera Vaccines
Product Description
Cholera is deadly health condition which is characterized by infection of small intestine induced by Vibrio cholerae. Cholera Vaccines are indicated during severe diarrhea with dehydration which is symptom of infection caused by vibrio. It is injected via IM or IV routes and is considered highly effective as compared to oral vaccine for providing long term immunity. With annual booster dose, this vaccine may last its effects for about three to four years. Cholera Vaccines are known to provide up to 85% of protection for first six months which gradually decreases to 62% during first year and requires a booster dose on annual basis in regions where cholera is common.

Product Details:

Minimum Order Quantity : 1000 Unit
Usage : Clinical, Hospital


Uses : Cholera Vaccine is used to prevent cholera (infection with severe diarrhoea and dehydration)
How it works : Cholera Vaccine is a vaccine.It helps develop immunity by initiating a mild infection. This type of infection does not cause illness, but it does stimulate the body's immune system to produce antibodies to protect against any future infections.
Common side effects : Fever, Pain, Ache, Soreness