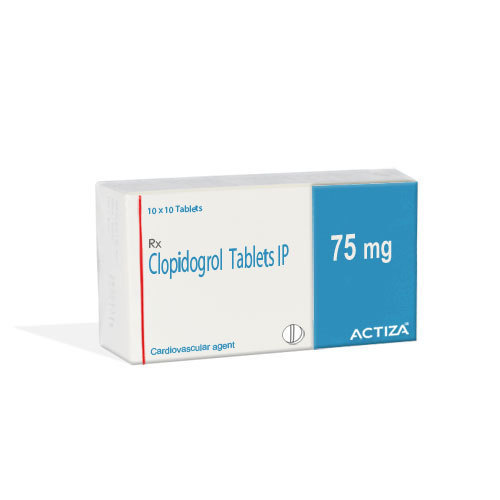 Clopidogrel Tablets
Product Description
Clopidogrel Tablets are used for prevention of blood clots and decrease the chances of having another heart attack or stroke from a disease related to your heart or blood vessels. It works by preventing platelets from sticking together which decreases the formation of harmful blood clots as a result, it lowers the chance of heart attack or stroke. This medicine is easy to intake and should be consumed under the supervision of doctor. Clopidogrel Tablets comes with a patient medication guide, which includes key instructions on how to use it, as well as drug safety information.
Product Details:
| | |
| --- | --- |
| Minimum Order Quantity | 100 Box |
| Application | Cardiovascular And Respiratory Medicines |
| Dose | <100 mg |
| Packaging Type | Strips |
| Type Of Medicines | Allopathic |
We are leading Exporter and Manufacturer of Clopidogrel Tablets.
Uses
Clopidogrel is used in the treatment of heart attack
How it works
Clopidogrel prevents platelets from sticking together, which decreases the formation of harmful blood clots.
Common side effects
Nausea, Vomiting, Diarrhoea
Clopidogrel Tablets exporter, Clopidogrel Tablets manufacturer
Clopidogrel Tablets supplier, Clopidogrel Tablets manufacturer in India,
Clopidogrel Tablets exporter in India