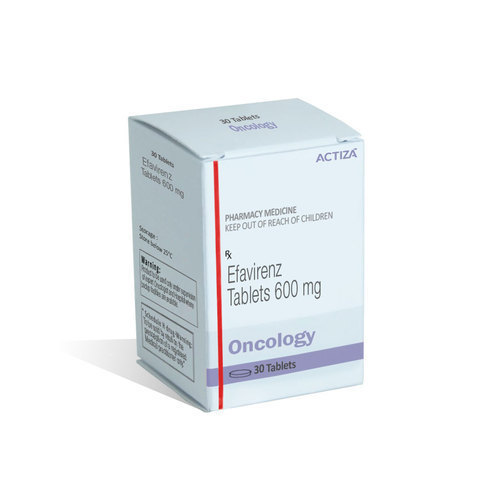 Efavirenz Tablets
Product Description
Product Details:
Minimum Order Quantity : 1000 Bottle
Dose/Strength (ex. 1 mg or 1 ml) : 600mg
Packaging Size : 30 Tablets
Packaging Type : Bottle
Usage : Clinical, Hospital
Uses
: Efavirenz is used in the treatment of HIV infection
How it works
: Efavirenz prevents the multiplication of HIV virus in human cells. Thus stops the HIV virus from producing new viruses.
Common side effects
: Rash, Headache, Dizziness, Decrease in granulocyte count, Insomnia (difficulty in sleeping), Sleepiness, Vomiting, Allergic reaction, Nausea, Abnormal dreams, Fatigue, Increased liver enzymes, Anxiety, Fever, Itching, Difficulty in paying attention, Increased triglyceride level in blood