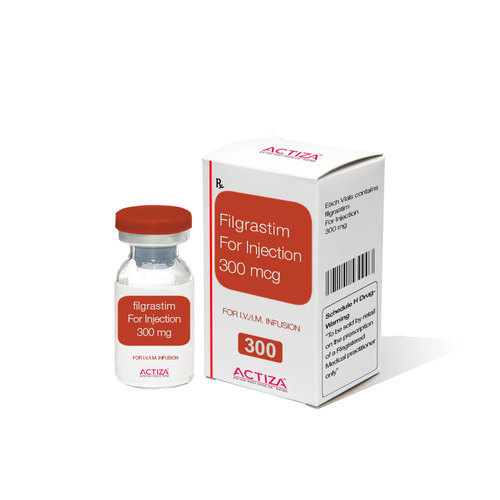 Filgrastim for Injection 300 mcg
Product Description
Product Details:
| | |
| --- | --- |
| Minimum Order Quantity | 500 Box |
| Dose/Strength (ex. 1 mg or 1ml) | 300 mcg |
| Packaging Type | Vial, Pre filled syringe. |
| Usage | Clinical, Hospital, Personal |
we are leading exporter and supplier of Filgrastim Injection.
Uses
Filgrastim is used to prevent infections after chemotherapy
How it works
Filgrastim is a growth factor that stimulates the bone marrow to produce white blood cells. These cells protect the body against infections.
Common side effects
Bone pain, Weakness, Headache, Rash, Nausea, Increased lactate dehydrogenase level in blood, Vomiting, Increased uric acid level in blood, Oropharyngeal pain, Hair loss, Fatigue, Diarrhoea, Constipation, Decreased appetite, Cough, Breathing difficulty
Filgrastim Injection exporter, Filgrastim Injection manufacturer
Filgrastim Injection supplier, Filgrastim Injection manufacturer in India,
Filgrastim Injection exporter in India.