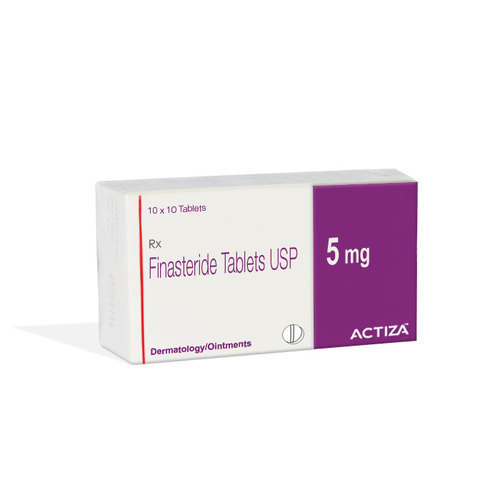 Finasteride Tablet
Product Description
Product Details:
Minimum Order Quantity : 1000 Box
Usage : Commercial, Clinical, Hospital
Uses
: Finasteride is used in the treatment of benign prostatic hyperplasia (bph). It is also used at a lower dose to prevent hair loss in men.

How it works
: Finasteride blocks an enzyme which is necessary to change to another hormone that causes the prostate to grow. As a result, it helps to shrink the prostate and relieve the symptoms like difficulty in passing urine. It works in hair loss by stimulating hair growth.
Common side effects
: Decreased libido, Decreased semen volume, Impotence