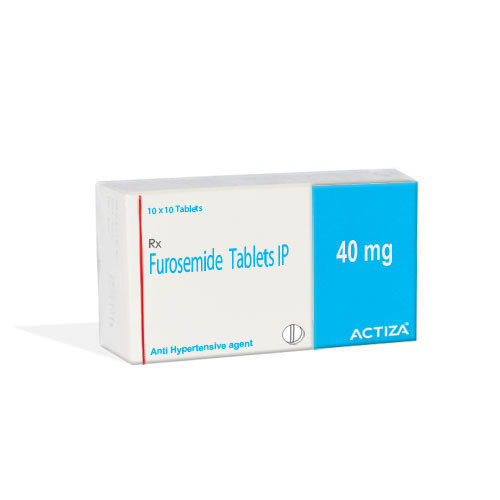 Furosemide Tablets IP
Product Description
Furosemide Injection has been administered via intravenous route and is prescribed for treatment of fluid buildup during several health conditions including heart failure, kidney disease, and liver scarring. It is known to work by inhibiting Na-K-Cl cotransporter in loop of Henle's thick ascending limb. With bioavailability of 43 to 69%, furosemide has chemical formula C12H11ClN2O5S and molar mass of 330.745 g/mol. It gets metabolized in liver & kidney via glucuronidation with elimination half life of up to 100 minutes. Sometimes Furosemide Injection is also administered for treatment of high blood pressure and kidney disease associated with hypoalbuminemia.

Product Details:

Minimum Order Quantity : 1000 Unit
Usage : Industrial, Commerical, Domestic

Uses : Furosemide is used in the treatment of fluid retention (edema), heart failure, increased blood pressure and hypercalcemia (increased calcium levels in blood)

How it works : Furosemide lowers the swelling by removing the levels of excess water and electrolytes in the body.

Common side effects : Dehydration, Decreased potassium level in blood, Decreased magnesium level in blood, Increased blood uric acid, Hearing loss.