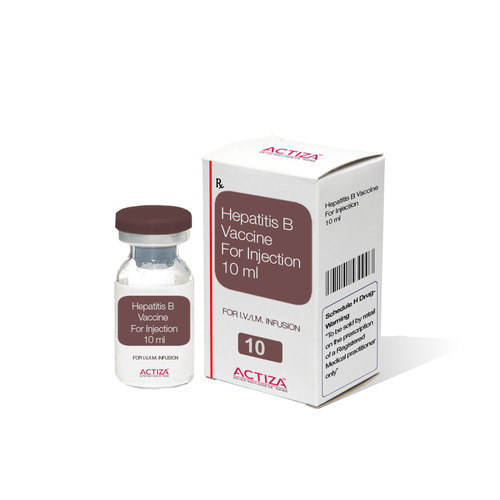 Hepatitis B Vaccine
Product Description
Hepatitis B Vaccine is one of the most important vaccines that are added in immunization chart for kids. First dose of this vaccine is recommended within 24 hours after birth in order to prevent hepatitis B as infants are more susceptible due to weak immunity. This vaccine is administered via intramuscular route and is required to prevent chronic HBV infection. It is considered to be completely safe while breastfeeding or during pregnancy and assures minimal or no chance of any side effects except pain at site of administration. Hepatitis B Vaccine has been formulated using HBsAg viral envelop proteins that induce immunity by producing antibodies against virus.
Product Details:
Minimum Order Quantity : 1000 Unit
Usage : Clinical, Hospital

Uses : Recombinant hepatitis b vaccine is used to prevent chronic hepatitis B virus (HBV) infection
How it works : Recombinant hepatitis b vaccine is a vaccine.It helps develop immunity by initiating a mild infection. This type of infection does not cause illness, but it does stimulate the body's immune system to produce antibodies to protect against any future infections.
Common side effects : Nausea, Neuropathy, Pain, Paralysis, Abdominal pain, Anaphylactic reaction, Angioedema (swelling of deeper layers of skin), Convulsion.