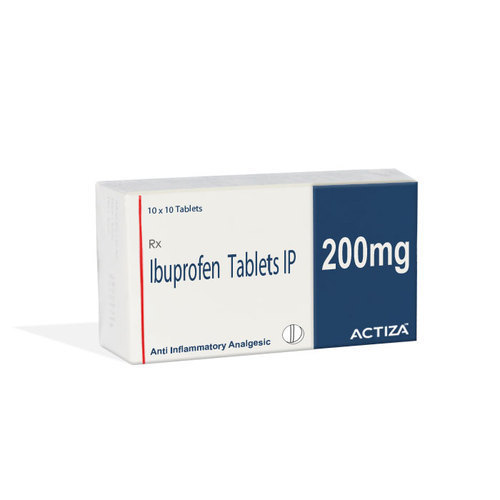 Ibuprofen Tablets
Product Code : Ibuprofen Tablets
Product Description
Product Details:

| | |
| --- | --- |
| Minimum Order Quantity | 100 Box |
| Product Type | Finished Product |
| Usage | Commercial, Clinical, Hospital, Personal |

We are leading exporter and manufacturer of Ibuprofen Tablets.

Uses

Ibuprofen is used in the treatment of fever, headache, migraine, Patent ductus arteriosus (PDA), rheumatoid arthritis, muscular pain, dental pain, menstrual pain and nerve pain

How it works

Ibuprofen blocks the release of certain chemical messengers that are responsible for inflammation, pain, and fever.

Common side effects

Nervousness, Flatulence, Abdominal bloating, Constipation, Diarrhoea, Dizziness, Ringing in ear.

Ibuprofen Tablets exporter, Ibuprofen Tablets manufacturer

Ibuprofen Tablets supplier, Ibuprofen Tablets manufacturer in India,

Ibuprofen Tablets exporter in India.