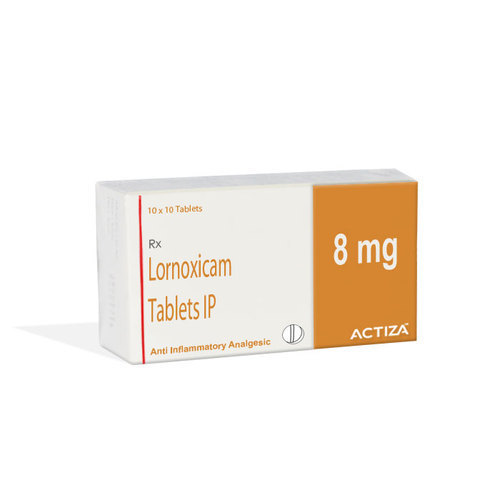 Lornoxicam Tablets
Product Description
Lornoxicam Tablets are prescribed for treatment of joint pain, arthritis, inflammatory diseases, and sciatica. They are known to have anti-inflammatory, analgesic, and antipyretic activities with bioavailability of 90 to 100%. These tablets belong to oxicam class of drugs and are considered as non-steroidal anti-inflammatory drugs. They have protein binding ability of 99% and get metabolized in liver by CYP2C9 with elimination half life of 3 to 4 hours. Lornoxicam Tablets exert their curative effects by blocking COX activity and production of prostaglandins responsible for pain & inflammation.
Product Details:
Minimum Order Quantity : 100 Box
Usage : Commercial, Clinical, Hospital, Personal
Uses
: Lornoxicam is used in the treatment of post operative pain
How it works
: Lornoxicam blocks the release of certain chemical messengers that are responsible for inflammation, pain, and fever.
Common side effects
: Nephrotic syndrome, Abnormal blood cell count, Pancreatic inflammation, Blood disorder.