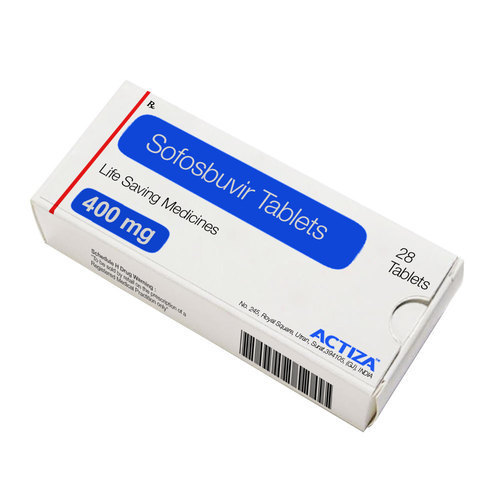 Sofosbuvir Tablets
Product Code : Sofosbuvir Tablets
Product Description
Product Details:
| | |
| --- | --- |
| Minimum Order Quantity | 100 Unit |
| Pack Size | 28 Tablets |
| Product Type | Finish Product |
| Strength/Dose (in mg or ml) | 400 mg |
We are leading exporter and manufacturer of Sofosbuvir Tablets.
Uses
Sofosbuvir is used in the treatment of chronic hepatitis C virus (HCV) infection
How it works
Sofosbuvir works by lowering a load of hepatitis C virus in the body and removing the virus from the blood over a period of time.
Common side effects
Fatigue, Nausea, Headache, Insomnia, Anemia
Sofosbuvir Injection exporter, Sofosbuvir Injection manufacturer
Sofosbuvir Injection supplier, Sofosbuvir Injection manufacturer in India,
Sofosbuvir Injection exporter in India.