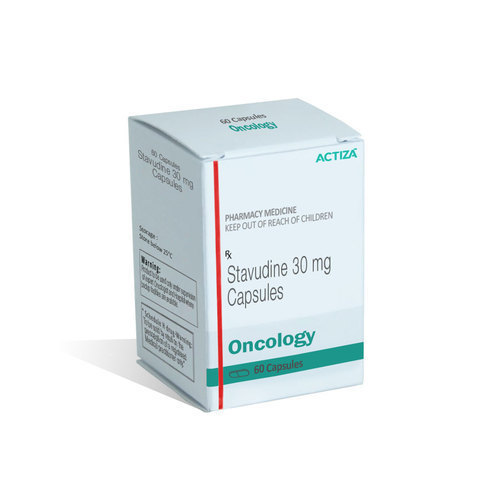 Stavudine 30 mg Capsules
Product Description
Product Details:
Minimum Order Quantity : 500 Box
Dose/Strength (ex. 1 mg or 1 ml) : 30mg, 40mg
Packaging Size : 30 Tablets
Packaging Type : Bottle
Usage : Clinical, Hospital
Uses
: Stavudine is used in the treatment of HIV infection
How it works
: Stavudine prevents the multiplication of HIV virus in human cells. Thus stops the HIV virus from producing new viruses.
Common side effects
: Fatigue, Headache, Nausea, Dizziness