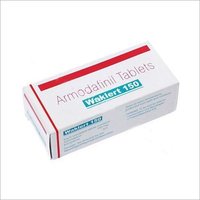 Trenbolone Acetaet Injection 100 mg
Product Description
Trenbolone acetate was discovered in 1963 andwas introduced for veterinary use in the early 1970s. In addition to its veterinary use, trenbolone acetate is used to improve physique and performance. Trenbolone acetate, sold under brand names such as Finajetand Finaplix among others, is an androgen and anabolic steroid (AAS) medicationwhich is used in veterinary medicine, specifically to increase theprofitability of livestock by promoting muscle growth in cattle. It is given byinjection into muscle.

Side effects of trenbolone acetate include symptoms ofmasculinization like acne, increased hair growth, voice changes, and increasedsexual desire. The drug is a synthetic androgen and anabolic steroid and henceis an agonist of the androgen receptor (AR), the biological target of androgenslike testosterone and dihydrotestosterone (DHT). It has strong anabolic effectsand weak androgenic effects, as well as potent progestogenic effects, noestrogenic effects, weak glucocorticoid effects, and no risk of liver damage. Trenboloneacetate is an androgen ester and a long-lasting prodrug of trenbolone in thebody.

Trenbolone acetate was never approved for use in humans andtherefore guidelines for human consumption do not exist. However, athletes andbodybuilders have been using trenbolone acetate as a physique- andperformance-enhancing drug for decades. There are a large number of benefits asa bodybuilder through using trenbolone acetate as an AAS, because it isestimated to be approximately five times more effective and stronger thantestosterone.[citation needed] Unlike testosterone, trenbolone acetate does notcause any fluid retention while gaining muscle mass. This allows bodybuildersto appear leaner, and this is why it is more commonly used whilst preparing forcompetitive events. Trenbolone acetate does not convert into an estrogenic metabolite,and this results in a lack of estrogenic side effects. Trenbolone enanthate isalso a very commonly used AAS and lasts much longer than trenbolone acetatewith intramuscular injection.

Trade Information
Mumbai

Telegraphic Transfer (T/T), Letter of Credit (L/C), Cheque, Cash Advance (CA)
100000 Per Day

7 - 14 Days
Contact us for information regarding our sample policy

10 Ampules in a Box
Middle East, North America, Western Europe, Eastern Europe, South America, Central America, Australia, Asia

All India