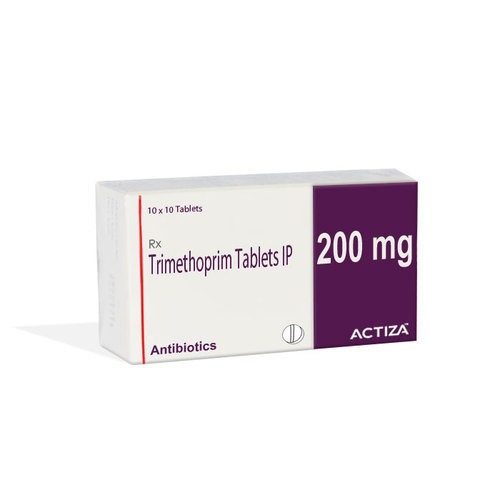 Trimethoprim Tablets
Product Description
We are leading exporter and manufacturer of Trimethoprim Tablets.
Uses:
Trimethoprim is used in the treatment of bacterial infections
How it works:
Trimethoprim is an antibiotic. It stops bacteria from producing folic acid, a vitamin required for bacterial replication.
Common side effects
Diarrhoea, Abdominal pain, Joint pain, Bruise, Bleeding, Shortness of breath, Mouth ulcer.
Trimethoprim tablet exporter, manufacturer, supplier in India
Additional Information:
Minimum Order Quantity: 100 Box