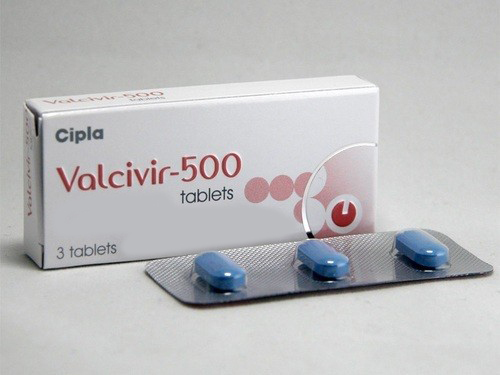 Valacyclovir 500mg Tablets
Product Code : AV008
3.3 USD ($)
Price And Quantity
Minimum Order Quantity

:

1
Unit of Measure

:

Pack/Packs
Product Specifications
Formulations Type

:

General Drugs
Formulations Form

:

Tablets
Treatments & Functions

:

herpes viruses, including genital herpes, cold sores, and shingles (herpes zoster) in adults.
Gender/Age Group

:

Suitable For All Ages
Product Description
Used to treat infections that result from certain viruses, Valacyclovir is a drug that is known for its effectiveness. The drug is used for different purposes in adults and kids. Cold Sores and Shingles in adults are known to show a visible decrease while in kids chickenpox and cold sores can be treated. The drug is also used for the treatment of genital herpes and is capable of preventing future episodes in people who suffer from recurrence of the disease. The antiviral drug is capable of inhibiting the spread of certain types of viruses. It should be noted that Valacyclovir is not a cure as viruses continue to reside within the patients body and should be used to reduce the length and severity of outbreaks. Furthermore, the drug prevents new sores from forming, helps heal sores faster, reduces pain/itching. The drug can also help alleviate pain that remains after healing of sores.

Patient Information Leaflet must be referred prior to getting a refill or starting treatment. Any queries must be resolved by consulting pharmacists or physician. Consumed orally, it is imperative that patients increase their water intake in order to reduce chances of suffering from side effects. The duration of treatment and dosage vary from one patient to another and depends upon response to treatment, medical condition and type of infection. When used for treating chickenpox, dosage depends on weight. The drug is most effective when used during the beginning of an outbreak as prescribed by the doctor. The drug may not have the desired effect is treatment is delayed. Valacyclovir should be consumed immediately after rashes appear in cases of chickenpox and shingles. Medication should begin as soon as burning, itching or tingling relating to genital herpes or cold sores appear. The drug is most effective when the dosage of the drug is maintained owing to which the drug should be consumed at equal intervals. Dosage should not be stopped or skipped without the doctor's approval or until the prescribed amount is consumed. Intimate consulting physician is condition does not show improvement or worsens. The side effects due to the drug includes dizziness, stomach pain, nausea and headache. Side effects entirely depend on patient condition, medical history and various other factors. Patients do not experience unwanted effects in most cases. More serious side effects including speaking trouble, kidney problems, mood changes, hallucinations, etc., must be reported and attended to immediately. The medication does not cause life threatening diseases that tend to affect kidneys, blood cells and various other parts of the body. Serious reactions to the drug are rare but symptoms should be attended to immediately. Drug interactions can drastically increase risk when it comes to side effects. All medications and products used by the patient should be informed to the doctor. Some drugs that may interact with the drug include naproxen and ibuprofen that are nonsteroidal anti-inflammatory drugs. Medications that contain acylovir should not be consumed while taking Valacyclovir as the drug is very similar to it.